Latest Technology You Must See In Geneva This Year! Die neuesten Technologien, die Sie dieses Jahr in Genf sehen müssen!
Show News
EFFICIENT ALTERNATIVE TO ROLL CAGES CAN INCREASE VEHICLE FILL BY 42%
Loadhog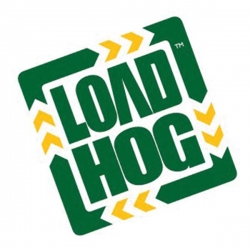 UK manufacturer, Loadhog will highlight its range of Returnable Transit Packaging solutions, including its Stack & Nest mail tray and Pally & Lid system.
---
MID-VOLUME MEASURING AND HIGH-SPEED WEIGHING SYSTEM
Bizerba

Bizerba will showcase its volume measuring system, the DWS 510/520 static, specifically designed for small and medium throughputs of up to 500 packages per hour.

The DWS determines barcode, volume and weight in a single work step, providing all relevant data for calculating freight and creating freight papers, recording all shipping costs. The system includes the VMS 510/520 dimensioning system, a robust static scale and a barcode scanner, able to read code information.
---
AUTOMATED HIGH-QUANTITY SORTING FOR E-COMMERCE
Beumer

Beumer will showcase its latest high-volume semi-automated advanced materials handling system, with live demonstrations of its Parcel Picker® and Parcel Singulator®.

These automated sortation solutions have been designed for advanced materials handling, which can cope with the vast quantities of parcels generated through e-commerce. Each answers the need for equipment to deal with later order cut-off times, as well as faster and more flexible delivery options.
---
NEW POSTAL KIOSK AND ASSISTED SERVICE STATION TO REDUCE CUSTOMER WAITING TIMES
Glory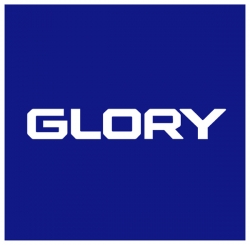 GLORY will showcase its brand-new Postal Kiosk, and TellerInfinity™ assisted service station for a better customer experience at post offices.

TellerInfinity™, GLORY's assisted service solution, performs many of the transactions that traditionally only a physical teller could deliver. The station is designed to reduce waiting times and provide additional convenience to customers, who are able to choose how and when to conduct transactions, with as much or as little interaction with the staff as they need.
---
AUTOMATED SEND AND RECEIVE PARCEL BOXES FOR HOMES
Renz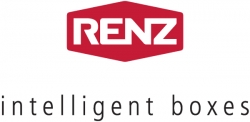 Post box specialist, Renz claims it has the solution to customers not being home to accept parcels in person – in the form of its parcel box units.
---
ENERGY EFFICIENT, PROGRAMMING-FREE CONVEYING SYSTEMS FOR PARCEL LOGISTICS
SEW-EURODRIVE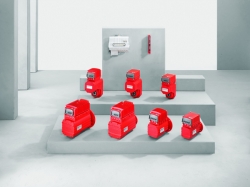 SEW-EURODRIVE will present its energy-efficient conveying systems for parcel logistics.

The company provides high-performance components and energy-efficient solutions for materials handling, and sorting and storage systems, each designed to increase efficiency and modernize systems.
---
ESCHER GROUP TO LAUNCH NEW CUSTOMER MAIL PORTAL
Escher Group

Escher Group will launch PostPort, its new web-based consumer-facing solution to connect front- and back-office systems.
---
EXCLUSIVE PREVIEW OF NEW SEQUENCING ROBOT
Treco

Treco Postal, a global manufacturer of ergonomic customised postal products, will use its POST-EXPO presence to preview its upcoming sequence robot for flats and rest mail.
---
INTERACTIVE SEND AND RECEIVE LOCKER SYSTEM
I-Post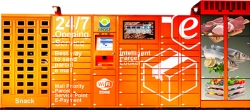 Italian postal operator and last-mile specialist, I.Post, will bring its new interactive two-directional locker, Kiosk Postal Service – the focal point of the company's Logistics 4.0 project – to POST-EXPO.
---
ARTIFICIAL INTELLIGENCE FOR IMPROVED LOGISTICS MANAGEMENT
Evertracker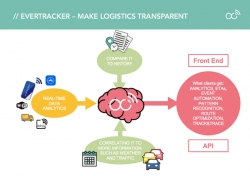 First-time POST-EXPO exhibitor, Evertracker, will present its trailblazing artificial intelligence (AI) programme, designed to help improve quality management in the logistics and postal markets.

Evertracker's algorithms and IoT (Internet of Things) platform technology form the basis of the company's new suite of AI asset management solutions, including quality management and supply chain optimisation.

---
NEW AUTOMATED COURIER AND POSTAL SYSTEMS WITH MOBILE APP ACCESSIBILITY
parcel-e

Parcel-e will use its POST-EXPO presence to highlight its new app, designed to improve delivery processes for end users.

The company will also showcase its range of automated courier systems, in place to answer the growing need for more efficient delivery services for end users.
---
RUGGED HANDHELD TOUCHSCREEN RFID DEVICE FOR QUICKER SCANNING
www.m3mobile.net

M3 Mobile will present its RFID handheld mobile computer with full touchscreen, featuring integrated barcode scanner, Bluetooth and camera.
---
SIMPLIFYING THE RETURNS PROCESS FOR RETAILERS AND CUSTOMERS
shoprunback

End-user customers often encounter a painful returns experience, while retailers are passively waiting for product reselling and suffering from the lack of control.
---
AUTOMATED SELF-SERVICE PARCEL LOCKER FOR 24/7 DELIVERY
Modern-Expo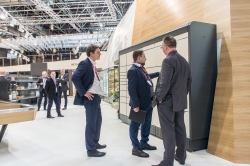 The latest parcel locker solution from Modern-Expo Group, which is designed to help consumers make the most of their online shopping and delivery experience, will be on display.
---
DIGITAL WEIGHING SCALES OFFER SLICK, MODERN DESIGN
Precia Molen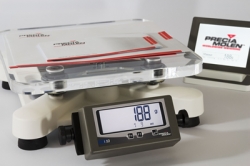 Featuring a new modern design, as well as improved digital connectivity, the 3-30 version of Precia Molen's Ci10-P/Ci50-P weighing scales is perfectly suited to integration with new, open-plan, customer-oriented, multi-service post offices.
---
COMPACT, PLUG-AND-PLAY DIMENSIONING WEIGHING SCANNING (DWS) SOLUTIONS
Wipotec

A broad range of integrated dimensioning weighing scanning (DWS) solutions and catchweigher systems for the courier, express, parcel (CEP) and postal segments will be on display from Wipotec-OCS.
---
MULTISORTING SUITE TO ADDRESS RAPID GROWTH OF PARCEL VOLUMES
Leonardo

Leonardo is a global high-tech company present at 180 sites worldwide, with a significant industrial presence in four main markets: Italy, the UK, the USA and Poland.
---
FULLY AUTOMATED PROCESSING WITH THE OPTISORTER PACKET SORTING SYSTEM
Böwe Systec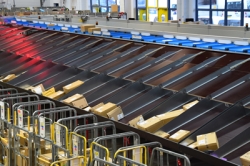 Having served the postal industry for more than 70 years, Böwe Systec recognises the importance of responding to changing customer and market needs.
---
EUROPEAN COURIER EXPRESS AND PARCEL COMMERCIAL VEHICLE OUTFITTING EXPERTISE
Fami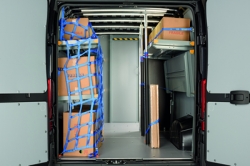 Established in 2003, Store Van from Fami Group specialises in the outfitting of commercial vehicles in the European courier express and parcel (CEP) industry.
---
HIGHLY EFFICIENT AND ECONOMICAL LAST-MILE SOLUTION
Rytle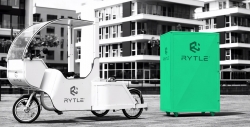 Integrated last-mile solution Rytle combines four components to deliver a highly efficient and economical solution for urban spaces.
---
SORTING CENTRE EXPERTISE TO HELP MEET SERVICE-LEVEL DEMANDS
Vanderlande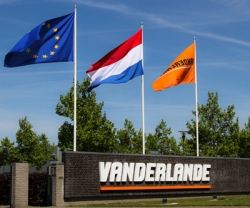 It is becoming increasingly tough to meet service-level demand in the parcel industry. Shorter lead times, later cut-off times, smaller packages and greater product diversity must all be considered. Maximum delivery reliability without system faults is crucial.
---
AUTOMATED LOCKERS FOR CONVENIENT LAST-MILE DELIVERIES
Kern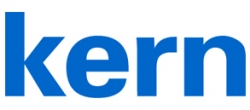 Two innovative projects will be showcased by Kern at POST-EXPO 2017. The company's Kern Lockers, which were already operating in Hong Kong during the last POST-EXPO event, have been modified with new models, design changes and vast software improvements.
---
PORTABLE STAIR CLIMBERS FOR DELIVERY DRIVERS
Sano Transportgeraete
Austria-based SANO Transportgeraete is an innovative industrial mechanical engineering company specialising in producing portable battery-powered stairclimbers, called Liftkar (HD, SAL or MTK), which help improve working conditions for delivery drivers.
---
DIGITAL COMBINATION LOCKS FOR POSTAL LOCKERS AND DROP BOXES
Lowe & Fletcher
Global manufacturer of locking systems Lowe & Fletcher will display its full range of products at POST-EXPO 2017, including the new Horizon digital lock with audit trail capabilities.
---
ELECTRIC TRAILER FOR LAST-MILE CYCLE COURIER DELIVERY
K-Ryole
An innovative new electric trailer for cycle couriers will be introduced by K-Ryole.
---
SWISS DIRECT MAIL EXPERTISE AND NEW TILT AND SLIDE TRAY SORTER
Ferag/Denipro
At this year's POST-EXPO, Swiss companies Ferag and Denipro will be sharing a stand. The companies will present the latest developments in the area of direct mailing, as well as intralogistics and distribution.
---
HOLISTIC APPROACH TO SYSTEMS INTEGRATION AND BIG DATA OPTIMISATION
Prime Vision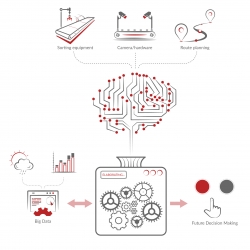 An intelligent system for mail and parcel sortation will be showcased by Prime Vision. As the central brain behind every efficient and effective parcel and mail sortation, it brings information together and allows decision making based on the additional knowledge.
---
DYNAMIC PLANNING SYSTEM FOR OPTIMISING THE LAST MILE
Giro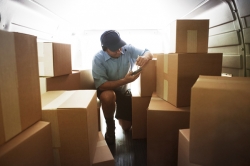 Changes in parcel volumes, product variations and increasing competition mean that strategic planning and dynamic routing have become key in reducing the costs associated with last-mile delivery.
---
MULTI-SIZE HIGH-VOLUME SORTING TECH
Eurosort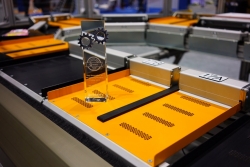 The Twin Push Tray Sorter will be demonstrated by Eurosort, and is capable of doubling the capacity of a single push tray sorter.
---
TRACKING ASSETS AND REAL-TIME SUPPLY CHAIN/FLEET MANAGEMENT
K.Hartwall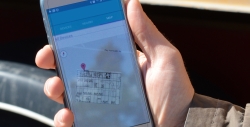 Posts spend a huge amount of time and energy choosing the best load carriers and other assets to support their operational processes. However, such assets can often become lost if they have not been fitted with the suitable tracking technology.
---
MANUAL SORTING MADE EASY WITH MAILROOM ASSISTANT
Mailroom Assistant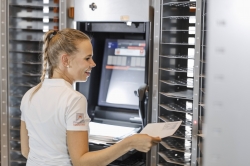 Mailroom Assistant is a modern mail handling solution that makes the manual sorting process easy and inspiring. It helps postal personnel by changing the memory-based operations to computer-assisted.
---
REDUCE PACKAGE DAMAGE AND IMPROVE SORTING ACCURACY
Intralox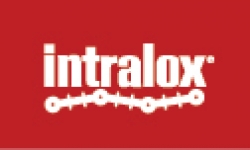 Intralox provides efficient and reliable solutions to the world's largest parcel and postal companies for bulk handling, irregulars sorting, high-speed sorting, singulating, and more.
---
POWERFUL SAAS PLATFORM TO STREAMLINE AND PERFECT THE DELIVERY PROCESS
torque

Bringg will showcase its powerful technology platform, which enables companies to match Amazon's logistical excellence by streamlining delivery and creating the perfect delivery experience for their entire ecosystem - from the headquarters to the field and all the way to their customers.
---
ATOS'S OPEN RECOGNITION SYSTEM FOR MAIL AUTOMATION
Atos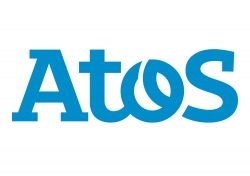 From sorting solutions to data analytics, Atos brings together people, business and technology to empower postal customers to overcome the challenges of a changing landscape.
---
ON SHOW FROM PITNEY BOWES!
Pitney Bowes

A selection of new mail and parcel sortation solutions will be displayed by Pitney Bowes at this year's POST-EXPO. They will include the company's Vantage, TrueSort, OneSort Pro and OneSort XL models.
---
MULTIPLE BARCODE SCANNING AND AUGMENTED-REALITY TRACKING INNOVATION
Scandit

MatrixScan from Scandit is a one-of-a-kind scanning and augmented-reality tracking solution that enables users of any camera-equipped mobile device to locate, track and decode multiple barcodes at once.
---
YARD MANAGEMENT SOFTWARE FOR BETTER UNIT HANDLING AND REDUCED GATE TIMES
INFORM

SyncroTESS, an agile yard management software from Inform, optimises the handling of load units in post and parcel centres. Through synchronised interaction between gate, yard and logistics centre, SyncroTESS enables efficient and optimised management of the distribution yard.
---
ROUTE PLANNING AND OPTIMISATION MADE EASY
RouteSmart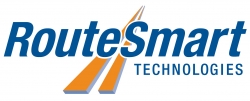 In-vehicle telematics and navigation systems are valuable tools when creating a daily route plan. However, they are not capable of balancing multiple routes or optimising delivery order sequences for larger rounds.
---
MODULAR INTEGRATED ROBOTIC SOLUTIONS FROM FIVES INTRALOGISTICS
Fives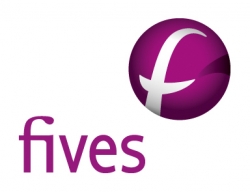 Fives' automated rectangular robot and multi-jointed robot solutions have been designed to limit repetitive load carrying.
---
ADVANCED LABEL, POINT OF SERVICE (POS) AND MOBILE PRINTERS
Citizen Systems Europe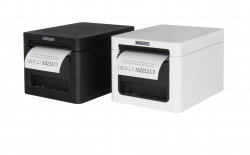 Leading printer manufacturer Citizen Systems Europe will unveil its advanced label, point of service (POS) and mobile printers at POST-EXPO 2017.
---
ONLINE INTERACTIVE SOLUTION TO SOLVE FAILED FIRST-TIME DELIVERY PROBLEMS
Bookit

Despite the introduction of the latest technologies, it is still common for 20-30% of deliveries to fail on the first attempt, creating a time-consuming rescheduling loop.
---
NEW MINI COLLATION SYSTEM OFFERS UP TO 30% HIGHER PRODUCTIVITY
Duplo international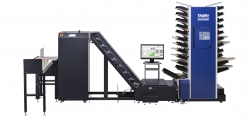 POST-EXPO will mark the official launch of Duplo International's new DM Mini Collation System, designed to extend the productivity and in-line processes of its current Esper Collator.
---
SPONSORED BY: